Cemetery Drive
Dampe the gravekeeper is sick of working the night shift. He's booked a tropical holiday in 13 days, the only problem is he can't afford the $666 payment plan!

Dampe has to make some money fast, the only way he knows how - making graves for the newly deceased. It will be tricky though, summer is approaching fast and the nights are getting shorter!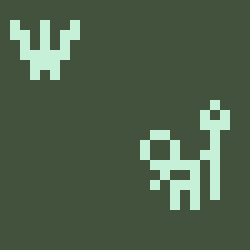 Graves with tombstones above them will be filled during the next day. If you run out of Tombstones in a night be sure to refill at the church!

The spirits of the dead that Dampe has buried think he needs a break too! Release them from this earthly realm to get a big tip for your holiday fund.

Break crosses to release spirits with E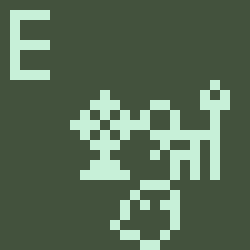 Watch out - Dampe is very superstitious and hates getting close to the spirits (it really spooks him).

If you see a tombstone in poor shape make sure to repair it! The dead can't release their spirits if they're not properly looked after.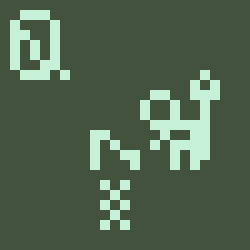 Will Dampe be able to make $666 to pay for his dream vacation in time or will he be stuck at home with the ghosts?

Unlock both cinematic endings by playing through multiple times.

Made for the Nokia 3310 Jam 2. Programming, Art and Music by spikedog and cannedmoose.